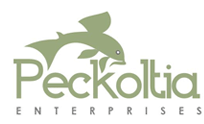 Products
Planted Tank Products
MicrobeLift Bloom & Grow


Aquatic Plant Supplement

Nitrate & Phosphate-Free

A specialized formula of micro and macro nutrients for aquarium plants.



Essential primary and secondary nutrients

Vitamins and amino acids

Nitrate and phosphate-free


Shake Well Before Using MICROBE-LIFT/BLOOM & GROW All-In-One is specially formulated for aquatic plants of all types. Use supplement once or twice weekly for larger, brighter, faster blooms; and healthier, stronger roots.