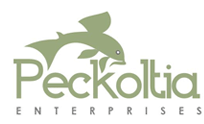 Products
Planted Tank Products
MicrobeLift Biologically Alive Substrate


Bloom & Grow

BIOLOGICALLY ALIVE SUBSTRATE

for Planted Aquarium

Pre-Colonized with Bacterial Spores



Contains trace minerals

Has enormous surface area to colonize nitrifying bacteria

Provides a suitable medium to hold rooted plants in place

Kiln fired

Retains oxygen

pH neutral


No Fertilizer • No Soil • No Peat • No Compost

4 fl. oz. Treats 59 gal. (223 L) for 10 days.



Natural material (not chemically coated or dyed). Fills a typical 10 gal. (37.8 L) tank with approximately 2.5 in. (6.35 cm ) deep bed of substrate.


Maximum density- you would require a minimum of twice the weight of competitors substrate to achieve our suggested bed depth!

Contains over 25 micro and macro nutrients.

When using aquatic plants, the available oxygen at the bottom of the tank is generally low and may contain toxic gases. Using the MICROBE-LIFT/BIOLOGICALLY ALIVE SUBSTRATE for Planted Aquariums (ML/BAS) will help to provide not only a good plant stability, but will make available essential microbes, nutrients and circulation providing additional oxygen availability to plants.