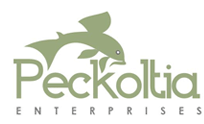 Products
Planted Tank Products
MicrobeLift Microbial Root Dip


Quickly Clears Cloudy Water

Specifically formulated to promote a healthy and stronger root system.



Enhances Metabolism
Increases Chlorophyll
Increases Nutrient Availability
May be used with all water plants, as well as bog and terrestrial plants
Reduces transplant shock
Helps to prevent pathogens
Aids in disease resistance

MICROBE-LIFT/Bloom & Grow™ Microbrial Root Dip is a natural humic and microbial based product. While ML/RD is not a plant food or nutrient it is compatible with all standard nutrients and fertilization programs.

ML/Microbrial Root Dip may be used during all stages of growth.

The microorganisms in ML/Microbrial Root Dip are a living consortium of photosynthetic strains. ML/Microbrial Root Dip cannot burn plants because it does not contain any NPK.