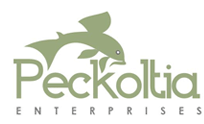 Brands
About the Brand - Omega One

The Omega One Story begins with the ingredients. Unlike other fish foods on the market, you will see that there is no fish meal in our foods. For our protein source, we use fresh Alaskan seafood such as salmon, herring, shrimp, cod, and halibut. These ingredients, rich in natural fats and proteins, are purchased direct from fishermen and women along this rugged coastal wilderness.
In fact, the fishing vessel you see on this page is owned by OmegaSea. We send this boat out to the fishing grounds to purchase salmon, shrimp, and herring - all loaded with Omega 3 and 6 fatty acids. We also harvest our own fresh ocean kelp, rich in vitamins and minerals. With superior ingredients like these, it is only possible to be priced competitively with lower quality, fish meal based foods because of our close relationship with Alaskan fishermen, fisherwomen, and processors. It all adds up to a vastly superior product at a very reasonable price.
Please view the categories below to view the Omega One products.
| | | | | |
| --- | --- | --- | --- | --- |
| Browse by Category | Select Another Brand: | | | |